Hospital Visitation Guidelines
To provide the safest environment for our patients, staff and visitors, the following visitation guidelines are in effect with some exceptions (see tabs below):
No more than two inpatient visitors and/or support persons are permitted per patient between 10 am and 7 pm. Visitors may change but cannot overlap.
Support persons, for patients with special cases such as pediatrics, maternity or special needs, are permitted with a patient 24/7 at the discretion of the nurse supervisor.
All visitors must be 18 years of age or older and present proper photo ID. Exceptions may be made in some cases. Speak to the nurse supervisor.
All visitors are required to check in at the main lobby, be screened and adhere to our visitor guidelines.
To view our campus map, click here.
Dining Options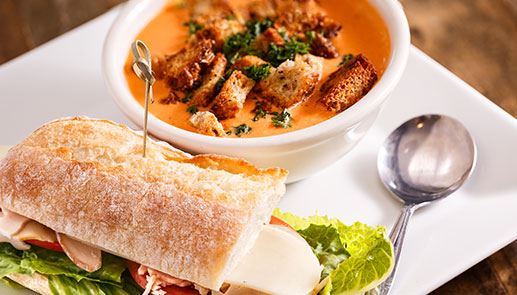 The CentraStar Café is located in the main lobby of CentraState Medical Center. It provides breakfast, lunch, and dinner items, specialty coffees, and bakery goods. CentraStar Café hours are:
Monday through Friday from 6:30 a.m. to 12:00 a.m.
Saturday and Sunday from 6:30 a.m. to 8:00 p.m.
Dining hours are subject to change.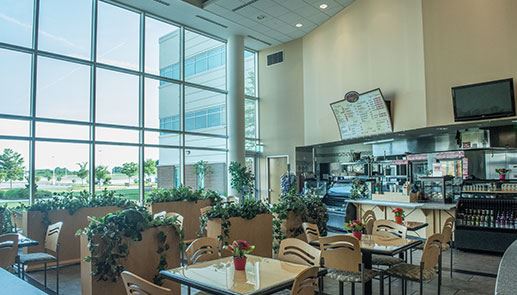 Conveniently located on the main floor of CentraState's Star and Barry Tobias Ambulatory Campus adjacent to the medical center, the Liberty Café serves a wide variety of breakfast, lunch, and dinner items, snacks, and beverages, including specialty coffees and teas. Selections include daily and weekly specials, a children's menu, and assorted favorites such as:
Breakfast omelets, sandwiches, and whole-wheat pancakes
Freshly prepared salads
Deli sandwiches, wraps, and paninis
Burgers (beef, turkey, or vegetarian) and other grill items
Soups and side dishes
Protein shakes and bars
Fruit smoothies and home-baked desserts
We offer indoor seating, outdoor courtyard seating (weather permitting), and takeout options. Takeout service can be ordered by calling 732-294-2599 or ext. 2599 from within the hospital.
For your convenience, there is an ATM machine on site, and credit cards are accepted for Liberty Café purchases. We also offer Frequent Flyer Coffee Cards and sell prepaid debit cards.
Liberty Café Hours:
Monday through Friday: 7 a.m. to 4 p.m. (Grill closes at 2:30 p.m.)
Saturday: 8 a.m. to 2 p.m. (Grill closed)
Sunday: Closed.
Dining hours are subject to change.
Yes. For the comfort and convenience of our patients, cell phone use is permitted; however, please refrain from using cell phones in patient rooms, waiting areas, elevators, or other areas that might disrupt patients.
WiFi is available at CentraState Medical Center in certain areas throughout the hospital. To access it, simply turn your WiFi on and connect to the available networks for your device.
Yes. We will gladly deliver mail to patients while they are at the hospital. However, privacy regulations prevent us from forwarding mail to patients who have been discharged. Instead, it will be marked "Return to Sender" and returned to the post office.